Open Car Shipping
Open Car Transport has one major benefit – it's the cheapest way to transport your vehicle. So, if you're interested in the most
economical way to get the job done, open car transport is the way to go! Needless to say, you save money by not having to pay for expenses such as gas, food, and hotels. By using our services you save over 50% of the money you'd have to spend if you were to transport your vehicle on your own. Did we mention we are fully equipped to transport any type of vehicle? We really are! In addition, open car shipping is the most frequently requested transportation service we provide.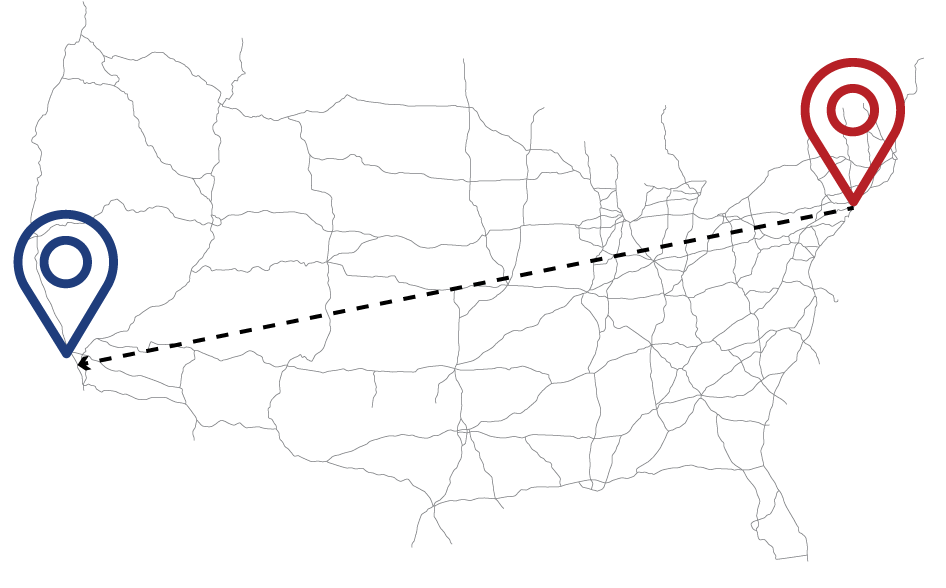 How do I save money with Open Car Transport?
We've covered most of the financial benefits of Open Car Transport above but we've also included this simple graph for good measure:

To summarize, open car transport will save you not only money but also the needless hassle of transporting your car on your own.
We're adamant about maintaining our number-one objective – your satisfaction.
Why not let us do what we do best?
We promise you'll be more than happy with the results.